map to turtles


map of Barbados

- click here
Recommended by the Holidaysplease
Barbados Holidays Guide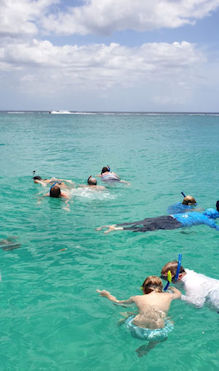 Westwater Adventures Barbados
takes you on different unforgettable tours along the scenic west coast of Barbados on board the "Shamon Too", our specially designed glass bottom boat.

Enjoy a relaxing boat cruise along the West Coast while viewing many colourful species of coral fish, plants and coral formations through the glass bottom of our boat.
At various destinations, such as the shipwreck and sea turtle area, our experienced guides will instruct you in snorkelling and diving in the warm, turquoise waters of Barbados, where you can interact with exotic fish and feed our friendly hawksbill sea turtles that swim around you.
The boat is anchored south of Folkestone Park, St James and each morning the boat goes to Folkestone Beach where the daily trips begin.
Leave all your cares ashore and relax on our famous boat cruises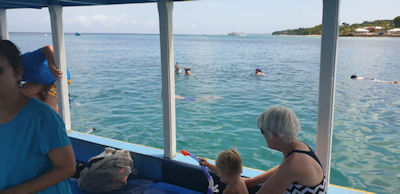 Barbados Water Cruises -Riding on "The Shamon Too "
our glass bottom boat
This is what Glynna has to say:
Monica,
We really enjoyed our day in Barbados. The water was a little rough that day but we know you can't control that. The guy that drives the boat is great, make sure he gets his share of the pay. I cruise a lot and I am spreading the word on your business. I will sure send you all the buisness I can. Thanks for a wonderful time,
Glynna

Read more letters click here
Read more reviews at tripadvisor: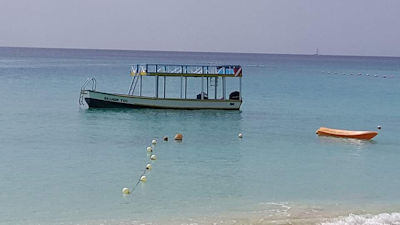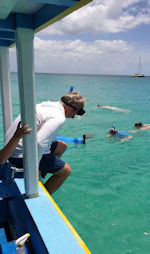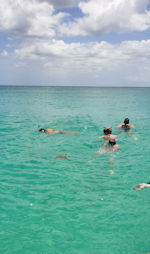 Specials:

School Tours
Call us at
(246) 233 6089, (246) 4216008
for a quotation of our school tours to the shipwreck and turtles at a discounted rate!

Children snorkelling,
birthday parties
on board
Call us at
(246) 421 6008- for price quotation

Spend some relaxing and healthy moments with us
Lunch & drinks will be provided on request
at an additional US$10.00 per person.


click here to e-mail us to book a tour

Monica Cumberbatch
Director
Westwater Adventurers Inc